doob is embarking on its initial efforts to enhance the eco-friendliness of its products, with the intention of transitioning its entire range to incorporate recycled polyester. Inspired by tones of nature, the new colours of Sage Green and Pewter Blue evoke feelings of serenity with their subdued hues. Our ever-popular Wine Red and Jet Black colourways are now replenished as GRS-certified recycled polyester. These are now available for all DRYXX™ polyester bean bag models, such as the oomph and plop.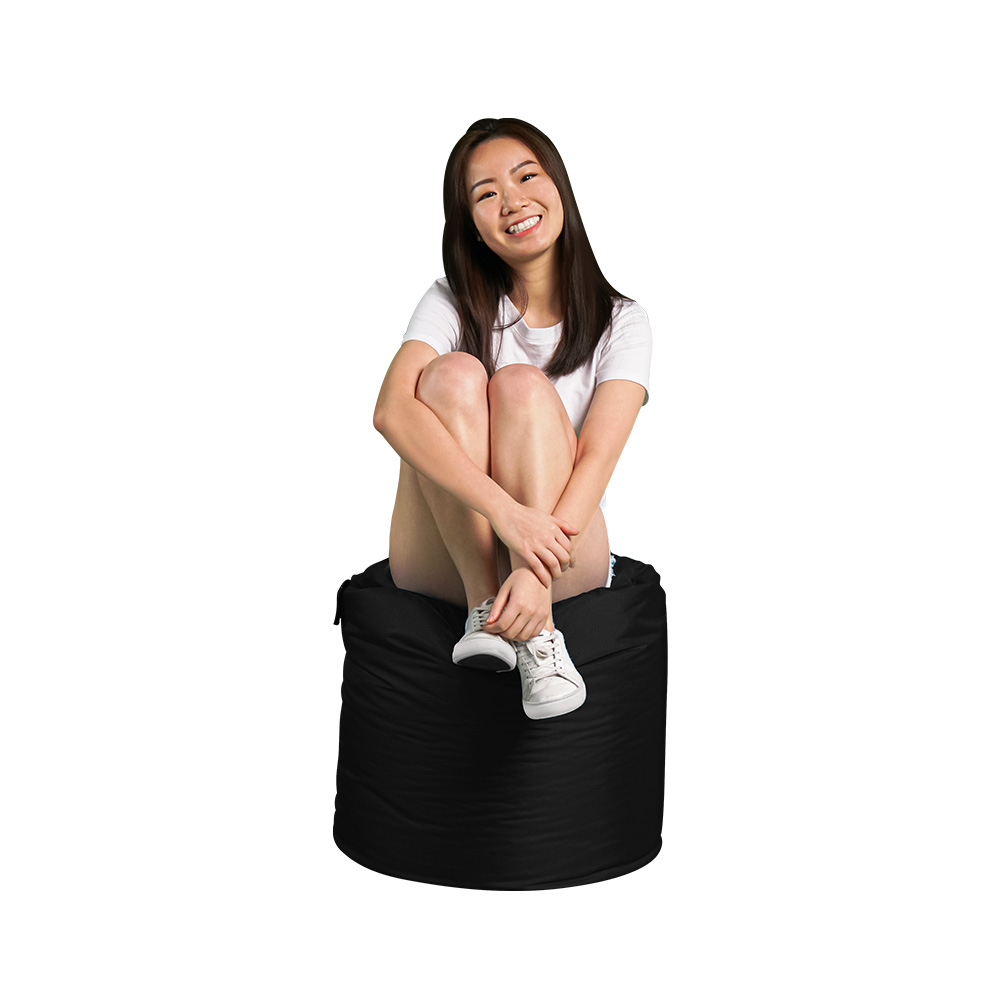 You may be wondering, what does GRS stand for? The Global Recycled Standard (GRS) serves as a certification standard for items crafted from recycled materials, encompassing textiles such as polyester. GRS certification serves a dual purpose: firstly, it encourages the integration of higher volumes of recycled materials within a product and secondly, it confirms that the manufacturing process aligns with stringent environmental and social benchmarks. The primary objective is to mitigate the detrimental effects of production on both ecosystems and communities, ensuring that products are manufactured in a manner that is kinder to the climate.

Taking another step towards sustainability, doob is introducing the ReClaim Collection – practical lifestyle accessories born from resourcefulness. Crafted from upcycled polyester offcuts, once waste from bean bag production, each item serves a functional purpose. This collection champions sustainability and is also crafted from GRS-certified recycled polyester. It's more than style; it's reclaiming materials for a greener lifestyle.

The ReClaim collection offers a versatile range of eco-conscious accessories like the Hauler, an oversized tote bag capable of accommodating your everyday essentials and more. Alongside it, you'll find the Keeper, a versatile multipurpose pouch perfect for organising smaller items and accessories. Lastly, the Choper, a compact pouch, serves as a convenient holder for tissues and coins, ensuring you're prepared for life's little surprises. These thoughtfully crafted products not only promote sustainability but also enhance your daily life with practical solutions for your on-the-go needs.
the Hauler – Upsized Tote Bag
Upcycled from recycled DRYXX™ polyester offcuts, the Hauler is a generously sized tote that serves as an eco-conscious companion for your shopping sprees, grocery runs, gym sessions, or leisurely picnics. Its water-repellent material keeps your contents safe, rain or shine.

Choose your carrying style – small handles for a dash of chic, or big handles for ultimate practicality. Plus, inside, you'll find a handy pocket for your essentials. The top can be zipped up for added security – no more worrying about your haul spilling out.

Every time you use the Hauler, you're saying no to single-use carriers. It's your way of making a practical, fashionable choice that makes a positive impact.
the Keeper – Multipurpose Pouch
Step up your organisation game with the Keeper – a snazzy zippered pouch great for stashing makeup must-haves, snappy cables, and those oh-so-elusive adapters. This little dynamo is upcycled from recycled DRYXX™ polyester offcuts, and rocks a water-repellent exterior to keep things extra dry. Get your groove on with this stylish yet responsible storage solution.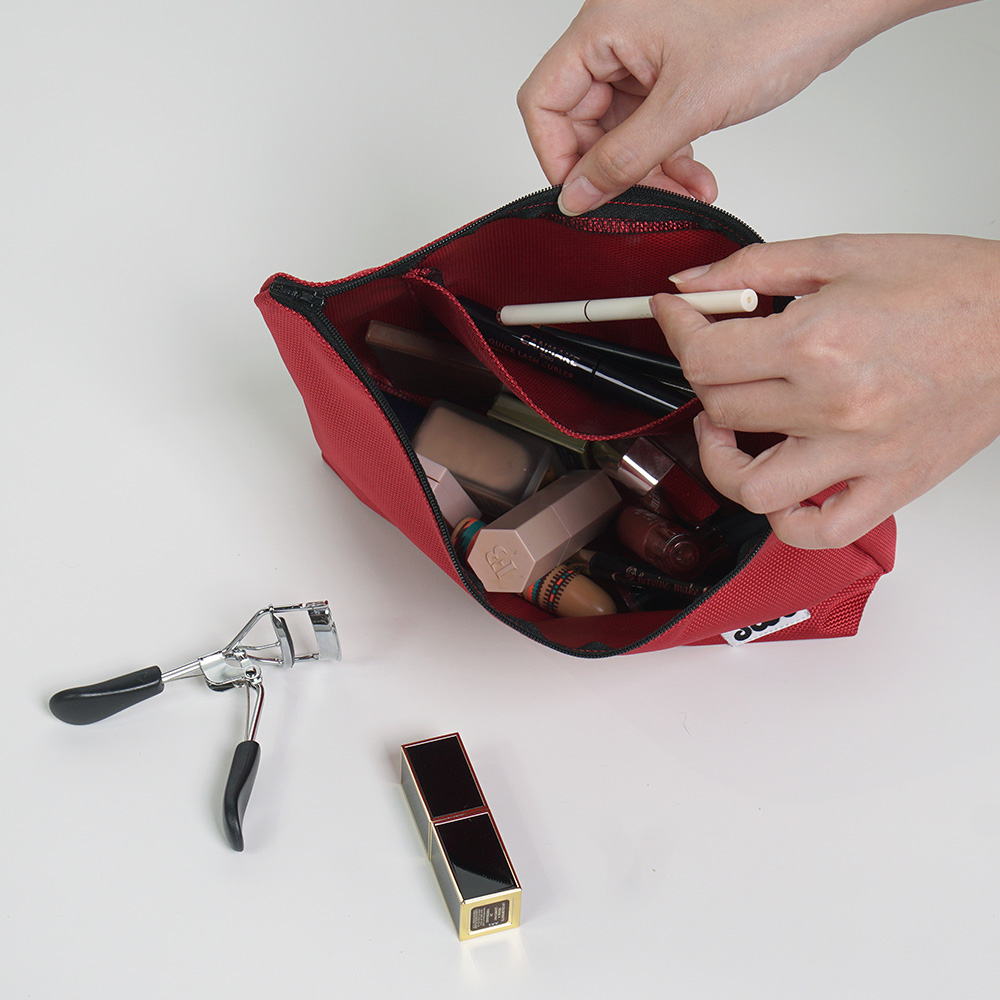 the Choper – Tissue and Coin Pouch
The Choper – your ultimate eco-chic pouch that's revolutionising the way you navigate life. Embrace convenience with instant access to pocket tissues, conquering spills, sneezes, and those unexpected curveballs. And it's not just tissues that you're packing; it's your secret weapon for chope-ing a seat at a bustling hawker centre or food court.

The Choper isn't just about wiping away worries – it's about wiping out waste too, thanks to its creation from upcycled recycled DRYXX™ polyester scraps.

Flip it around, and there's a zippered compartment waiting to squirrel away your coins and tiny treasures. Whether you're jet-setting on a spontaneous adventure or mastering the art of the daily hustle, the Choper has got your back, your front, and your sustainable style sorted.
While doob is actively exploring methods to incorporate offcuts from their bean bags into their product designs, they also actively seek collaborations with environmentally conscious partners like Speco to further enhance their product offerings.