The kitchen is often the heart of the home, where we gather to cook, eat, and bond with loved ones. If you're a culinary enthusiast or simply enjoy spending time in your kitchen, you know the importance of having the right kitchen tools and accessories at your disposal. Fortunately, the world of kitchenware is constantly evolving, bringing you innovative solutions to make your cooking experience more enjoyable and efficient. This is why we've introduced a new selection of essential kitchen accessories from Zuutii, designed to be a valuable addition to every Singaporean home kitchen! Your kitchen will look way cooler with Zuutii accessories than the typical ikea kitchen accessories that most Singaporean households have.
Mini Drip-Free Oil Carafe
The Zuutii Mini Drip-Free Oil Carafe presents a stylish and efficient solution for storing and dispensing your preferred liquid condiments. Whether you keep it in your kitchen cabinet, refrigerator, on the countertop, or as an elegant dining table centrepiece, this versatile piece of functional art seamlessly marries understated sophistication with innovative features. Sporting an automatic flip cap and a drip-free spout, it not only elevates your kitchen aesthetics but also prevents any unsightly mess.
Crafted from high-quality borosilicate glass and BPA-free plastic, it's not just a storage vessel; it transforms even your cooking oil into a visual delight. For an extra dash of culinary flair, consider infusing your oils or vinegar with herbs – it'll not only tantalise your taste buds but also captivate any onlookers while you work your kitchen magic.
Key Features:
Auto-Flip, Drip-Free Spout: The cap on this oil dispenser flips back automatically after pouring, sparing your countertops and dining table from any unwanted drips and spills.
Food-Grade Material: Crafted from food-safe materials, rest assured that this dispenser is ideal for storing and pouring edible oils and vinegar, ensuring the safety of your culinary creations.
Designed for Effortless Cleaning: Featuring dishwasher-safe and removable components, maintaining your oil carafe's pristine condition is a breeze.
Wide Mouth for Convenient Filling and Cleaning: The wide opening streamlines both refilling and cleaning processes.
Perfect for Tabletop Service: The auto-flip cap and drip-free spout make it a practical and stylish addition to your dining table, allowing your guests to season their dishes with ease.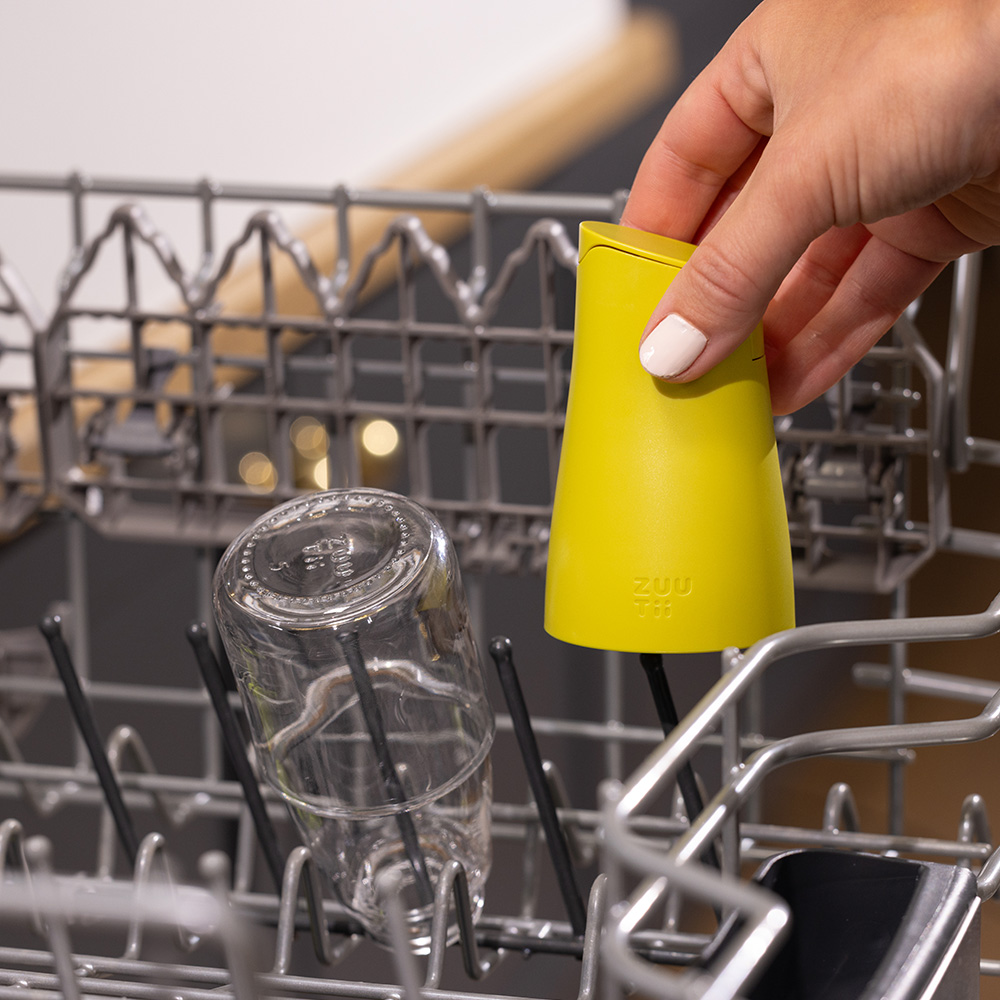 Infuser Pitcher
Introducing the Zuutii Infuser Pitcher, a harmonious blend of sophistication and practicality embodied in a cutting-edge design. This elegant water pitcher is your ultimate solution for keeping hydrated and concocting delightful fruit-infused beverages, iced tea, or sangria.
Innovative Built-In Infuser
At the heart of the Zuutii Infuser Pitcher lies a seamlessly integrated infuser equipped with an ultra-fine 0.074mm filter. It's the perfect vessel for infusing your preferred fruits, herbs, or tea leaves into your drinks. What's more, the infuser is detachable for effortless cleaning and customization, ensuring a drink free of unwelcome floaters and packed with refreshing flavours.
Resilience in Any Temperature
Crafted from durable ABS resin, this pitcher is unfazed by temperature extremes, handling ranges from a chilly -30°C to a scorching 100°C with ease. It's equally at home accommodating hot and cold beverages, making it a versatile addition to your kitchen.
Effortless Pouring and Leak Protection
With its user-friendly turn-to-pour lid and seamless spout, the Zuutii Infuser Pitcher guarantees smooth, mess-free dispensing. Its built-in silicone seal acts as a vigilant guardian against any inadvertent leaks, allowing you to use it confidently.
Adaptable Storage Options
The pitcher's square-shaped design gives you the freedom to place it vertically within your refrigerator door or horizontally on a shelf, adapting seamlessly to your kitchen setup.
Versatile Ingredient Additions
The generous 7cm wide opening simplifies the process of adding a wide variety of ingredients to your beverages and makes post-use cleaning a breeze. Every aspect of this pitcher is engineered for convenience.
Stylish and Practical
Boasting a generous 1.2L capacity, the Zuutii Infuser Pitcher doesn't just excel in functionality; it's also a tasteful addition to your kitchen décor. Elevate your beverage experience with this premium pitcher.
Important Reminders:
Hand Wash Only: To ensure the longevity and optimal performance of this pitcher, please refrain from using a dishwasher.
Handle Hot Water with Care: After adding hot water, avoid immediate lid closure to prevent potential steam buildup.
Refreshment has never been this sophisticated and effortless. Elevate your hydration game with the Zuutii Infuser Pitcher today, and let your taste buds revel in the experience.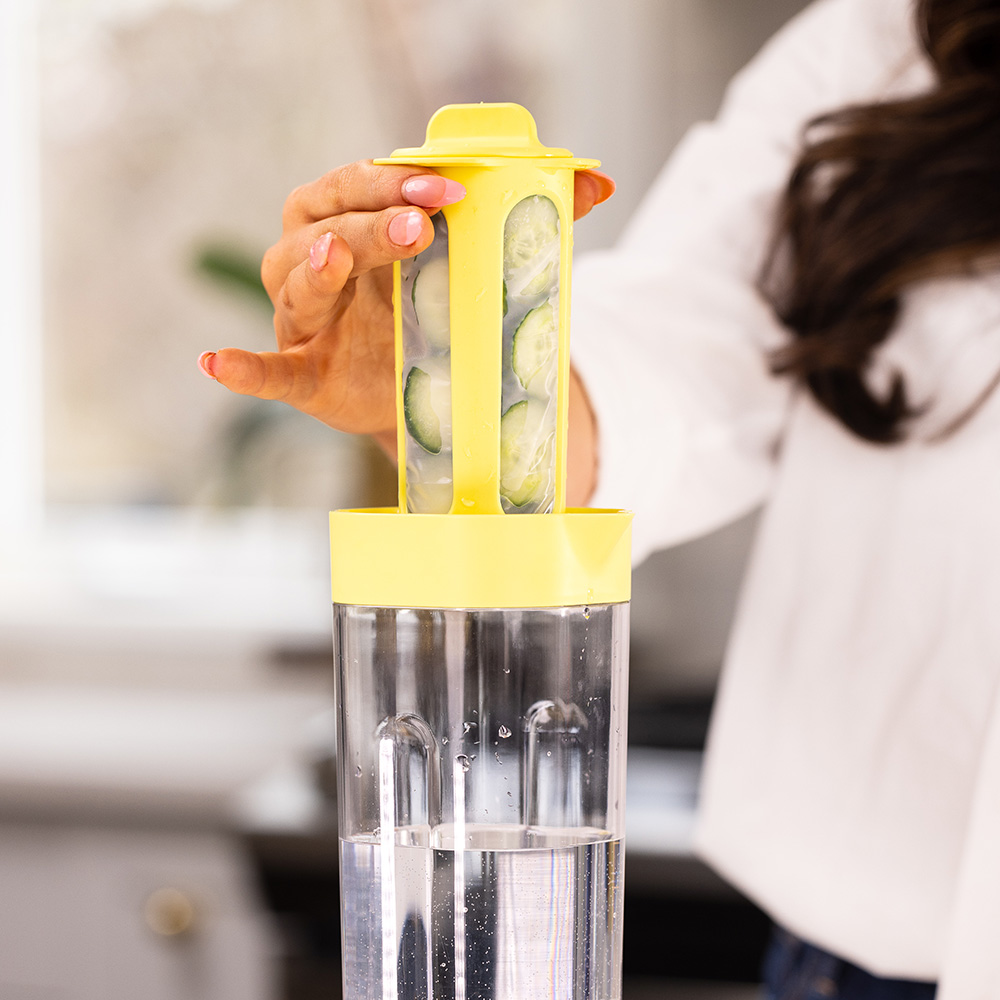 2-in-1 Chopping Board
Introducing a kitchen essential that will change the way you prep and cook – the 2-in-1 Chopping Board. Designed with innovation, functionality, and your culinary needs in mind, this versatile cutting board is the ideal companion for every kitchen.
Durable and Odour-Resistant
Crafted to be thicker and heavier than your typical cutting board, it's designed to withstand the test of time. Its non-porous surfaces ensure that it won't absorb flavours or odours, maintaining the integrity of your culinary creations.
Double-Sided Design for Ultimate Flexibility
Tired of cross-contamination concerns? Our 2-in-1 Chopping Board is your answer. One side is crafted from food-grade stainless steel, perfect for slicing and dicing meat, while the other side is made from BPA-free polypropylene, ideal for chopping vegetables, fruits, and more. Now you can switch between ingredients with ease and peace of mind.
Enhanced Safety and Precision
Non-slip edges ensure the board stays firmly in place, providing a secure surface for all your cutting tasks. The polypropylene side features embossments that grip your food, preventing slippage and ensuring that your culinary creations are precise and safe.
Mess-Free Cooking, Every Time
The slight incline on the polypropylene side is a game-changer. It efficiently catches juices from your ingredients, preventing mess and making cleanup a breeze. No more spilled liquids on your countertop.
Innovative 360° Stand
This chopping board doesn't just stop at functionality. It's also designed to save space and improve hygiene. The 360° stand lets you keep the board upright when drying, ensuring thorough air circulation for quick, hygienic drying. Plus, it takes up minimal countertop space when not in use.
Effortless Cleaning
We understand that your time is precious. That's why our 2-in-1 Chopping Board is dishwasher safe, so you can spend less time cleaning and more time enjoying your culinary creations.
Elevate Your Culinary Experience
With our 2-in-1 Chopping Board, you're not just getting a kitchen tool; you're getting a culinary companion that simplifies your cooking process, enhances hygiene, and promotes precise preparation.
Cook with confidence, keep your kitchen clean and organised, and simplify your culinary journey. This chopping board is an investment in your kitchen's efficiency, and it's the key to culinary success.
Kitchen Tongs
Discover a whole new realm of control and convenience within your kitchen by embracing our Stainless Steel and Silicone Kitchen Tongs. Designed to cater to both culinary professionals and home chefs, these tongs emerge as the quintessential kitchen companion, streamlining your cooking endeavours and infusing a heightened level of accuracy into your culinary escapades.
Unparalleled Build Quality for Enduring Reliability
Our tongs are meticulously crafted with a stainless steel frame, an attribute that bestows upon them not only unparalleled longevity but also a contemporary, sophisticated aesthetic that harmonises seamlessly with any kitchen setting.
Enhanced Grasp and Versatility
The distinctive hallmark of these tongs lies in their generously sized silicone grips, ingeniously fashioned in a fan-shaped configuration, expanding the contact surface for a seamless and secure hold. Be it flipping sizzling steaks, delicately manoeuvring vegetables, or presenting a vibrant salad, these tongs make every task appear effortlessly executed.
Food-Grade Silicone
Your well-being takes precedence for us, which is why we exclusively employ food-grade silicone for the grips. This assurance allows you to confidently handle both hot (up to 250°C) and cold foods, with the peace of mind that your tongs are free from any harmful substances.
Innovative Design for Utmost Convenience
The grips feature a central aperture, facilitating the drainage of excess oil and water, thereby preserving the crispness of your dishes while simplifying your cooking process.
Integrated Stands for a Spotless Countertop
Rest assured, when you place the tongs on your kitchen counter, the integrated stands prevent the silicone grips from coming into contact with your countertop, maintaining a hygienic workspace and a clean environment.
Effortless Cleaning and Upkeep
Our tongs are dishwasher-friendly, which means you can revel in your culinary exploits without fretting over post-cooking cleanup. Allocate more time to savouring your culinary creations and less time washing dishes.
Unleash Your Culinary Artistry
Whether you're a seasoned professional or an enthusiastic kitchen experimenter, our Stainless Steel and Silicone Kitchen Tongs stand as your loyal kitchen accomplice. From grilling to sautéing to serving, they extend the precision and control you crave.
Enrich your culinary voyage by introducing these tongs to your kitchen arsenal and witness firsthand the transformative influence they wield. Elevate your culinary odyssey through the seamless fusion of style, performance, and robust endurance.